A Commercial Hard Money Loan Can Be a Viable Option to Conventional Financing When Time is of The Essence.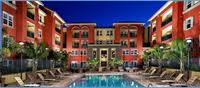 A Commercial hard money loan is the go-to alternative to conventional lenders who can take months to fund a multimillion dollar commercial loan transaction. We understand that on occasion borrowers need the funds much more quickly. CaribbeanMortgageLoans.com has several commercial hard money loan programs for the purchase and refinance of primarily, existing income producing properties. These loan amounts will be based off a percentage of the appraised value of the property. Properties for consideration should be operational and producing some income at the time of submission. The borrower should have some of his own liquid cash to apply towards the costs associated with the out of pocket expenses attributed to the acquisition or refinance of the property. The information below will highlight the general, commercial hard money loan program parameters that apply towards most all of these programs but will be ultimately determined on a case-by-case basis once the commercial hard money loan file is reviewed.
Geographical Regions:
Bahamas

Barbados




Costa Rica

Central America

Dominican Republic

Jamaica




Latin America

Mexico

South America

St. Maarten




St. Lucia




Trinidad




Turks and Caicos

United States

Virgin Islands

Other Stable Countries
Qualified Commercial Hard Money Loan Collateral:
Most All Real Estate Property Types

Other collateral types considered (case by case basis only)
Borrow From $1 million to $350 million and Up:
Fast Turn-Around

2 Days for Commitment

Closing in as Little as 14 Days

Up to 75% Loan-to-Value Ratio

Commercial Property Acquisitions and Refinances

Development and Construction

Bridge Loans

Bank Workouts

Bankruptcies & Foreclosures
Commercial Hard Money Loan Term:
Flexible Loan Terms

Generally 1 to 3 Years
Commercial Hard Money Loan Prepayment Penalty:
Typically, loans can be repaid at any time without penalty
Use of Commercial Hard Money Loan Proceeds:
Loans can be used for any worthwhile business purpose
Commercial Hard Money Loan to Value (LTV):
Acquisition and Refinance – Loan Amounts are generally 50% to 65% of "as-is" appraised value using the 90-120 day marketing time to a cash buyer

Construction – Loan Amounts are generally 50% to 65% of "as completed" appraised value when construction or improvements are to be made with the loan proceeds.
Commercial Hard Money Loan Rates:
Domestic US – *Rates start at 9%

International – *Rates start at 11%

*Rates will vary based on collateral, term and country
Commercial Hard Money Loan – Minimum Loan Size:
Domestic US – $1 million

International – $5 million

May go lower for exceptional properties (case by case basis only)
Contact us
for more information.